Balian Arme

nian Cera

mics of Jerusalem
Visual I

de

ntit

y D

evelopment 
The Balian Family of Jerusalem has been producing exclusive hand-painted ceramic tiles and pottery since 1922. This makes them one of the oldest businesses in existence in Jerusalem. The studio is currently being run by Neshan Balian Jr, whose grandfather Neshan Balian Sr came to Jerusalem in 1919 from Kutahya, Turkey. Neshan Balian Sr. and Megerditch Karakashian- a master potter and artist respectively- were brought over to Jerusalem by the British government and David Ohanessian, who was a ceramist, linguist and head of the Kutahya Ceramic Association, to renovate the ceramic tiles of The Dome of the Rock.
The Armenian origins of the family are an essential part of their brand legacy. The Balian atelier was known as the Palestinian Pottery and Marie Balian (September 1925, Marseille, France – September 13, 2017, East Jerusalem)
was the master painter.
Armenian identity is reflected in the products produced by the family artists and is being carried out and evolved through generations. Our company was commissioned to translate the values and legacy of the brand into a visual identity system that will enable a flawless and consistent appearance of the century-old brand. 
L O G O   R E S E A R C H
Balian family artists sign each handmade piece by hand with and Armenian letter "B" for Balian. Sometimes, the family name is fully introduced in signatures. We examined hundreds of signed pieces and created a character that reflects artist signatures. 
L O G O   A D A P T A T I O N   F O R   S M A L L   S I Z E S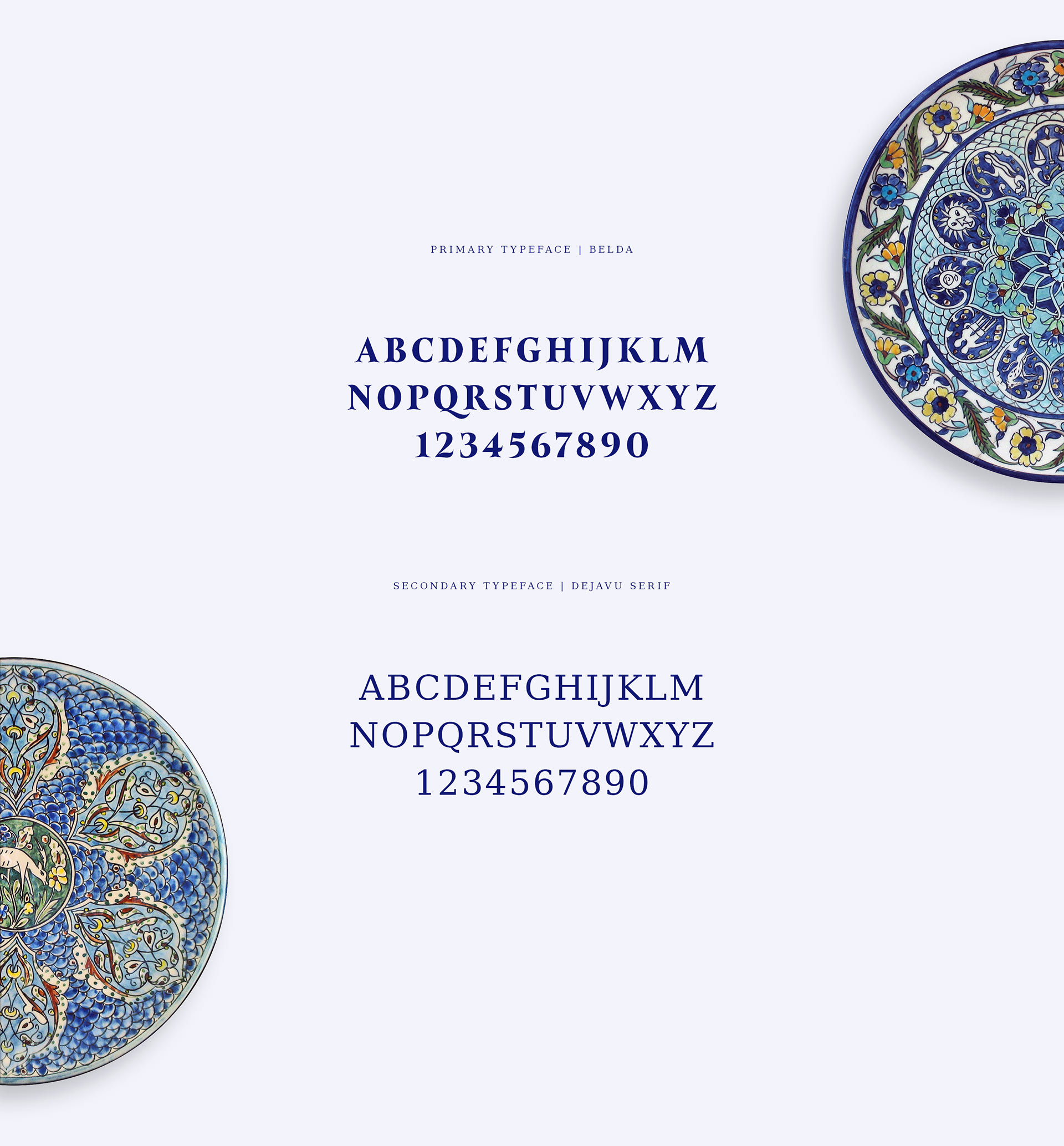 F A M I L Y   A R C H I V E S
​​​​​​​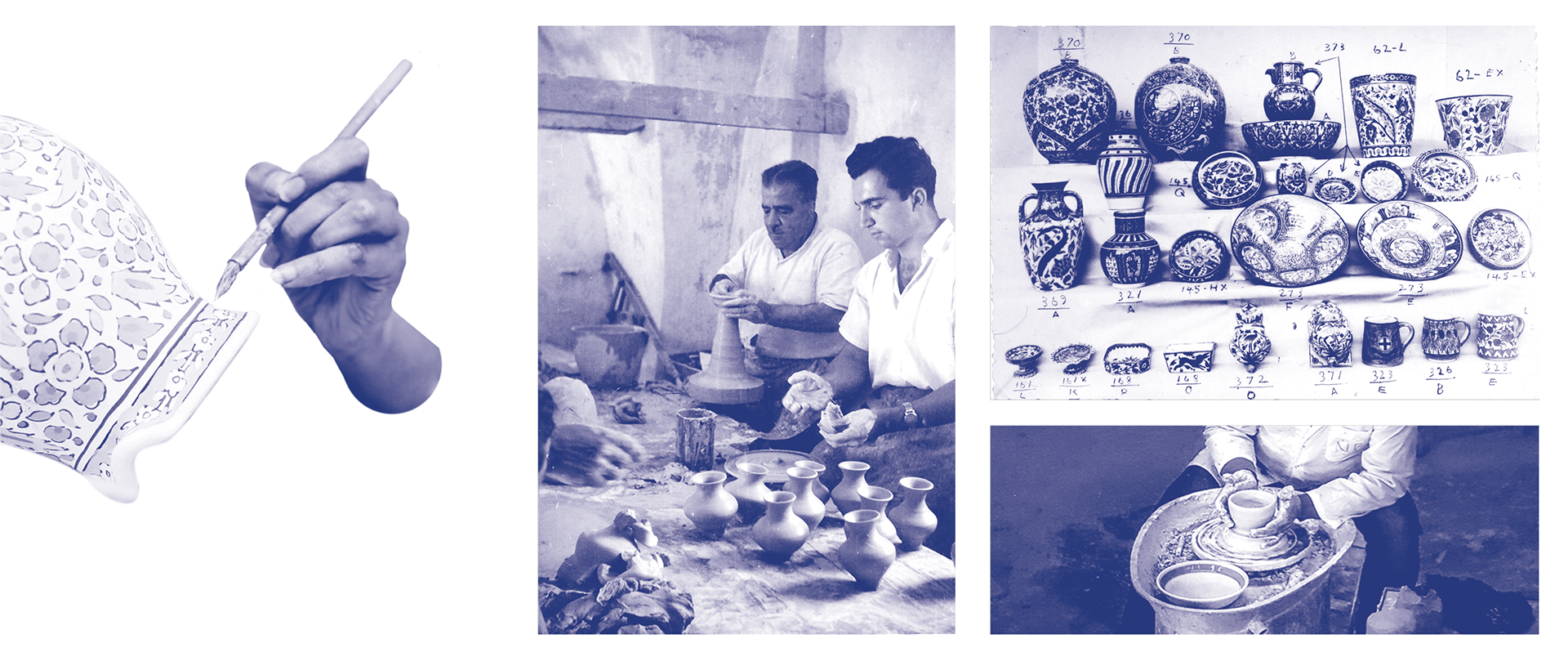 P R O D U C T   P H O T O G R A P H Y
P A C K A G I N G   &   S T A T I O N E R Y
 E X H I B I T I O N   D E S I G N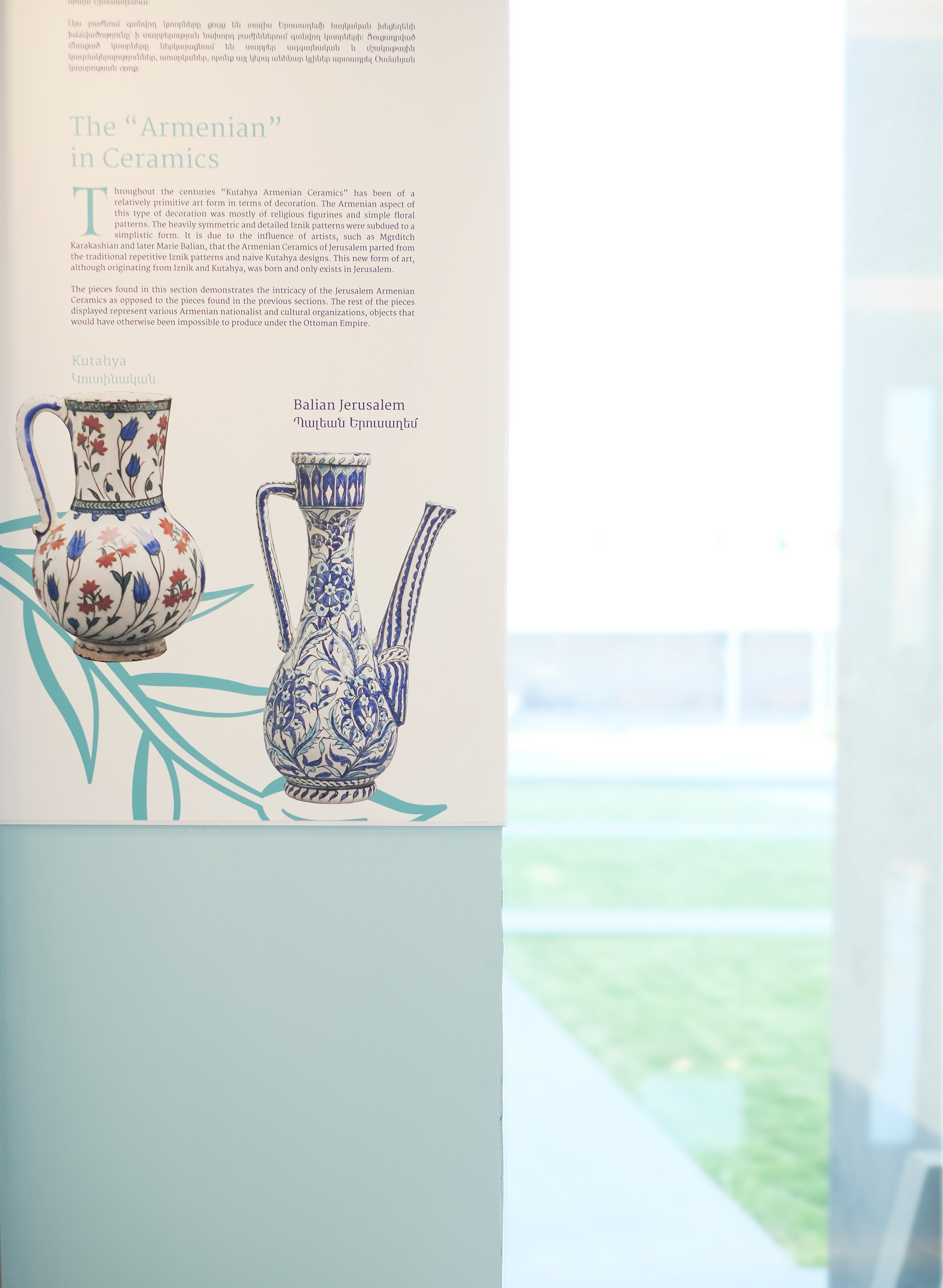 The artistic genius of

Marie Balian

. 
"A Glimpse of Paradise"
 mural on Kurash street, Jerusalem.