IDeA Foundation / 
Tatev Report 2019
"Over the past decade, thousands of people – builders, donors, and volunteers – came together in service

of an "impossible" dream. The vision was not only to restore a magnificent landmark, to pull off an outlandish feat of engineering, and to drive exponent

ial economic prosperity in the depressed Syunik re gion.

It was

also to invent the future of Armenia – and a new approach to creating change. They called it Tatev.​​​​​​​
​​​​​​​"
Taking inspiration from the available rich photography archives, we have designed a modern story-driven publication. Each pack consists of 10 individual four-page brochures, presenting different milestones of the project and connected through visual elements of sacred geometry. Bold typography and graphic highlights are used throughout the report.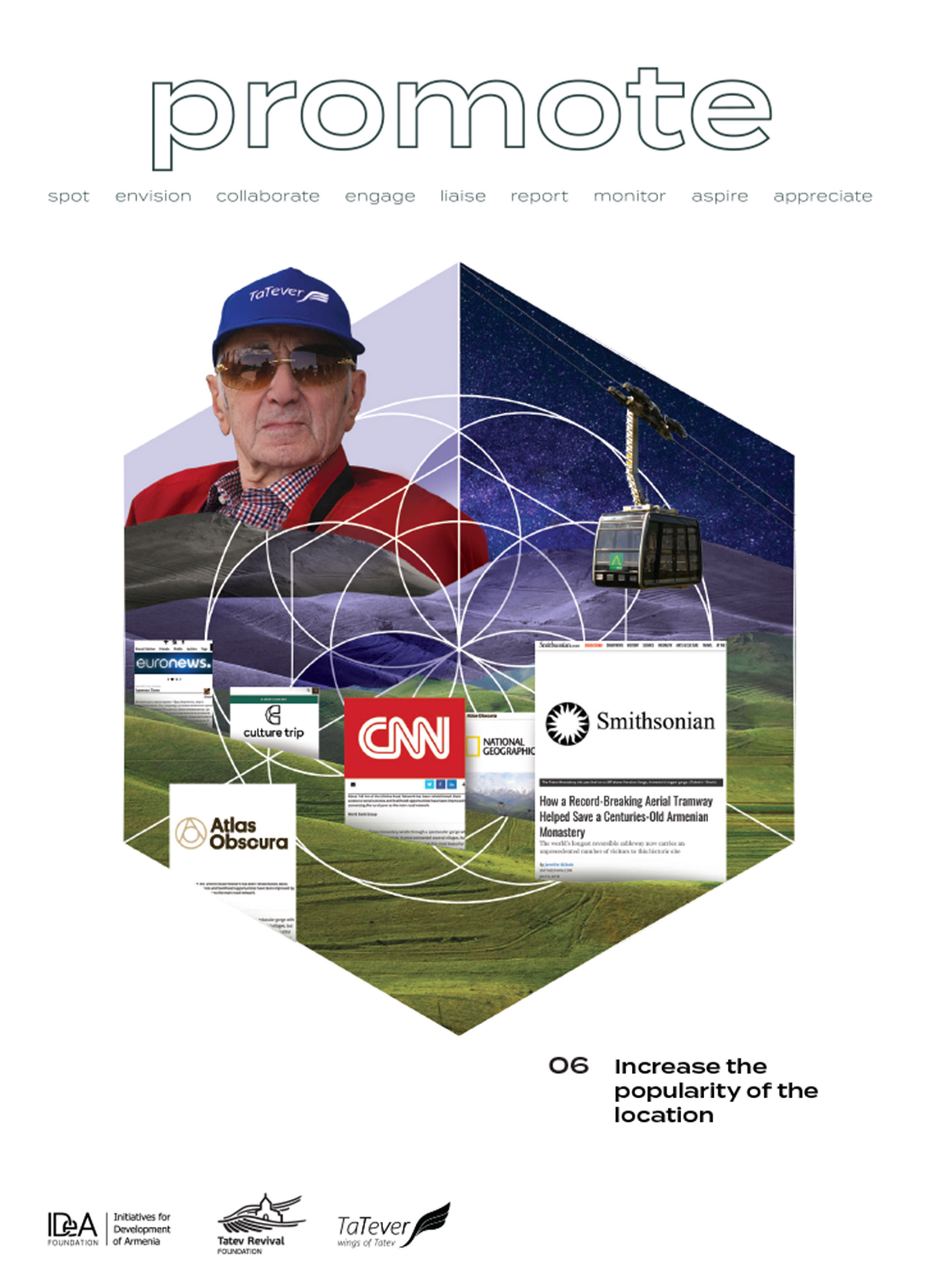 Creative Director: Peno Mishoyan
Art Director: Sona Avagian
Graphic Design: Diana Kupalyan,
Hasmik Abelyan,
​​​​​​​
Maneh Hayrapetyan